2018 Pipers' Gathering Vendors
B.C. Childress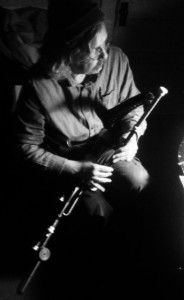 Maker of bellows-blown bagpipes.  Specializing in the Irish Uilleann pipes since 1987.  Bruce is also able to fettle/repair Northumbrian smallpipes if needed.
Get to Bruce's website by going here.
(photo credit to Arbo Doughty)
Pinchbeck Pipes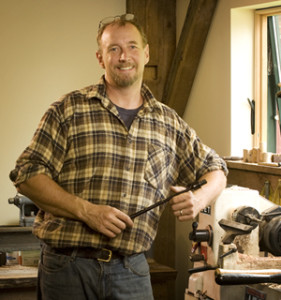 We strive to create musical instruments of world class calibre both visually and in quality of sound.
"Chris Pinchbeck has been playing Great Highland and Scottish Smallpipes for upwards of 20 years. He has been fine-tuning Scottish Smallpipe making for equally as long. Along with the ability to supply drones of traditional tuning style, he has developed a unique, professional quality, extended tuning range drone assembly that expands the capability of the Scottish Smallpipe to play tunes in a wider range of keys. These distinctive drones can be conveniently tuned in performance to chanters keyed in D,C, B flat, A or G, with a handsome look and a beautiful sound. Teamed with artisans with an equal love of the medium, Pinchbeck crafts high quality instruments delivered with pride in workmanship and assurance of their ability to please."
Building a set of pipes doesn't end when the pipes are received by the client. Your relationship throughout the process in making your set of pipes, maintenance service upon delivery and throughout years of creating joy, will be nothing but exacting, professional and genuine.
Email pinchbeckpipes@gmail.com or call 207-763-2731 for a personal conversation about the exciting instrument choices we offer – or we're located in midcoast Hope, Maine – if you'd like to arrange an appointment to visit our renovated 1822 shop. Visit our website here.

Past vendors have included:
Banton and Woodson Scottish smallpipes & Border pipes
Goodacre Pipes
Monroe Bridge Books
Rhythm Bones by Adam C.J. Klein
Traditional Bellows Blown Bagpipes by Ian Kinnear (smallpipes, Uilleann pipes)
Quietpiper Smallpipes