2017 Pipers' Gathering Vendors
Banton and Woodson Scottish Smallpipes and Border Pipes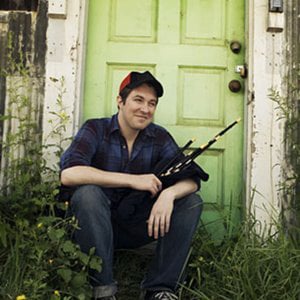 While embracing the traditional core sounds and aesthetics of Scottish Bellows pipes, it is the tweaks, modifications and pushed boundaries that the Banton/Woodson Workshop has become best known for.  While supplying both the simplest of smallpipes and the most complex Border pipes to many of the top Scottish bellows pipers in North America and beyond, Nate & Will's shop also prides itself on supplying reliable, easy to play and enjoyable instruments to pipers of all levels.
Find out more about Nate's pipes here.
B.C. Childress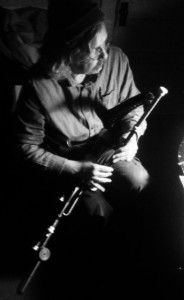 Maker of bellows-blown bagpipes.  Specializing in the Irish Uilleann pipes since 1987.  Bruce is also able to fettle/repair Northumbrian smallpipes if needed.
Get to Bruce's website by going here.
(photo credit to Arbo Doughty)
The Celtic Cross Whistle Shop is owned and operated by Deb & PJ Lunz. They are a husband & wife who are passionate about the  Irish tin whistle!  Celtic Cross is an online store serving all of North America. They also travel to Irish, Celtic, & Folk festivals to sell our whistles.
Learn more about Celtic Cross here.

Monroe Bridge Books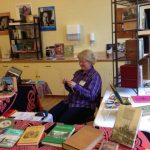 Specializing in books from Great Britain and the Isles. We also have a very extensive general stock, including Native American, Travel & Adventure, Rare & Scarce, Military, Religion, Poetry, Music, Reference Books and much more. We are proud members of SNEAB – The Southern New England Antiquarian Booksellers Association. (Monroe Bridge also brings a collection of piping-related materials when they come.)  Contact information can be found here.

Pinchbeck Pipes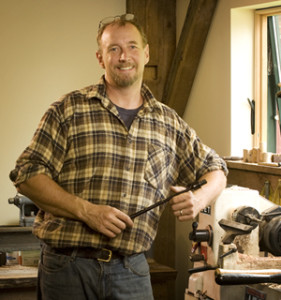 We strive to create musical instruments of world class calibre both visually and in quality of sound.
"Chris Pinchbeck has been playing Great Highland and Scottish Smallpipes for upwards of 20 years. He has been fine-tuning Scottish Smallpipe making for equally as long. Along with the ability to supply drones of traditional tuning style, he has developed a unique, professional quality, extended tuning range drone assembly that expands the capability of the Scottish Smallpipe to play tunes in a wider range of keys. These distinctive drones can be conveniently tuned in performance to chanters keyed in D,C, B flat, A or G, with a handsome look and a beautiful sound. Teamed with artisans with an equal love of the medium, Pinchbeck crafts high quality instruments delivered with pride in workmanship and assurance of their ability to please."
Building a set of pipes doesn't end when the pipes are received by the client. Your relationship throughout the process in making your set of pipes, maintenance service upon delivery and throughout years of creating joy, will be nothing but exacting, professional and genuine.
Email pinchbeckpipes@gmail.com or call 207-763-2731 for a personal conversation about the exciting instrument choices we offer – or we're located in midcoast Hope, Maine – if you'd like to arrange an appointment to visit our renovated 1822 shop. Visit our website here.

Quietpiper Scottish smallpipes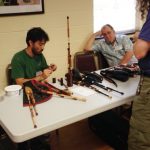 Traditionally inspired modern instruments handcrafted in Pennsylvania by Robert Felsburg.  "Pipemaking has been a labor of love as I've  worked through the sometimes frustrating stages of design and research involved in making bagpipes. I take great care and pride in handcrafting each set of pipes individually, mindful of both the quality of sound and craftsmanship. From the bags and bellows, to the hand turned pipes, and reeds, every part of the instrument is handmade by me in my shop.
Read more about us here.
Scottish Smallpipes: Traditional Bellows Blown Bagpipes Handmade by Ian Kinnear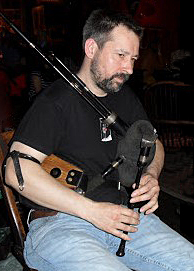 Since starting making pipes in 1993 Ian has established himself as a maker of first class musical instruments. All his smallpipes are of the highest quality in terms of workmanship and sound.
Great care has been taken in the research and design of the pipes to ensure accuracy of sound. Ian makes all his own reeds. The finest of materials combined with scrupulous attention to detail provides a superbly finished instrument.
Ian has pioneered the use of larger bellows and bags for smallpipes as well as developing his reeds and chanter to provide a much stronger, steadier and louder sound whilst maintaining clarity and crispness of tone.
All stages of manufacture are carried out by Ian at his workshop in Edzell. With the exception of bags and covers all components are made by Ian.  Find out more about Ian's pipes here.